Flagstaff, Ariz. – The 18-year-old sound system of the Orpheum Theater is traveling to Africa where it will be used on a tour of the continent.
The old PA system will begin its journey in Cameroon with the band Kemit, and travel the continent on a special kind of tour. With the speakers in tow, the band and organization lead by Martin Yassie will bring with them much more than new tunes, but an educational program on agricultural science designed to help communities use their land to sustain the environment and their local economy.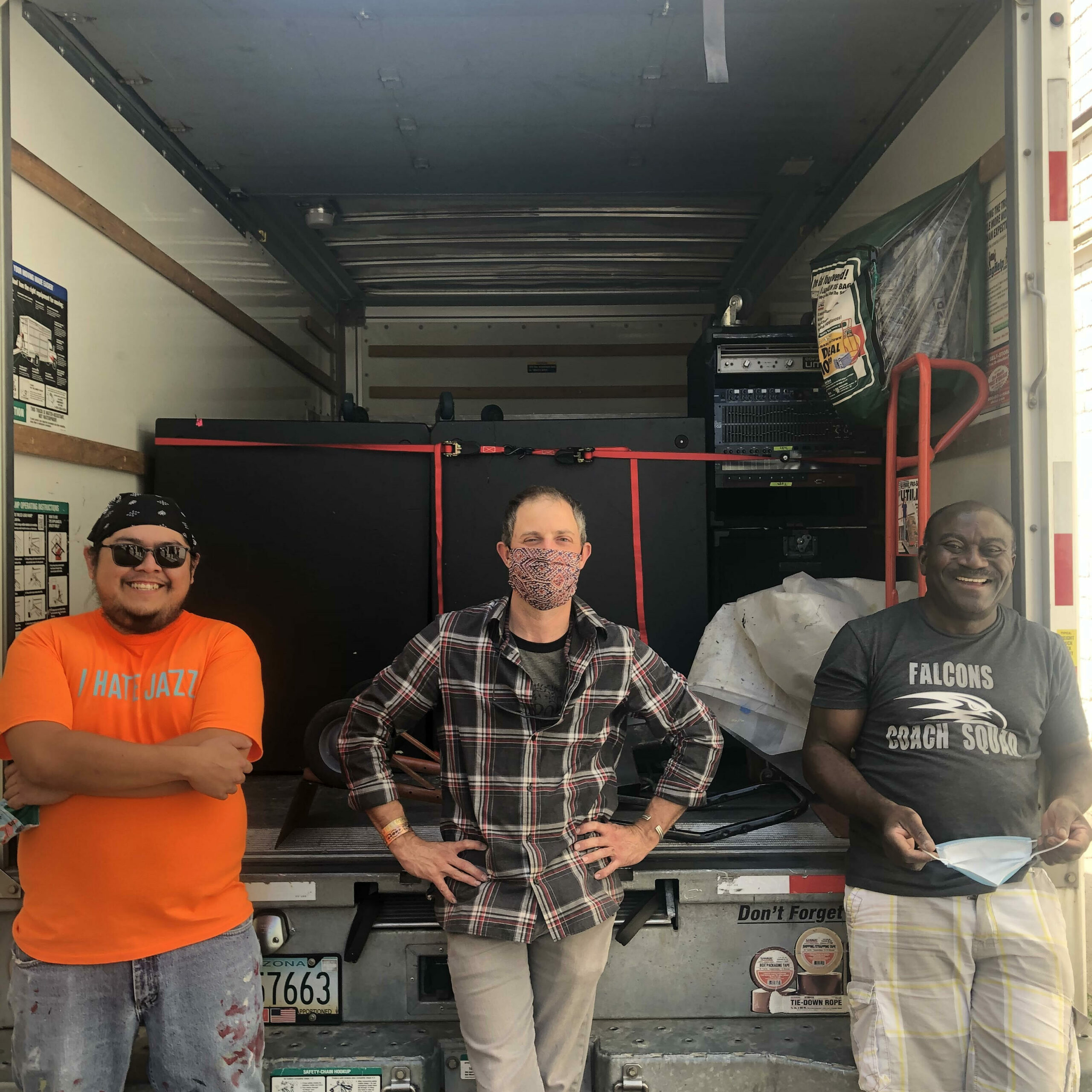 After touring, the PA system will be cleaned up and re-assembled in it's permanent home at Alizes Equateur Records in Yaounde.
What this modern system means for The Orpheum's guests is higher fidelity sound for all genres of live music at every show and film screening. It also means The Orpheum Presents, LLC – the business operation at the theater – will be able to attract more nationally-known talent to play regularly in Flagstaff as their tours take them through the Southwestern United States.
"With this new system, we'll be moving away from conventional speakers to a line array system," said Jensen, "With the sound from the stage balanced throughout the house, the music will sound as good heard from the balcony or the lounge as it would on the floor."
Working with Sound Image Inc., an audio production and touring support company based in Phoenix, The Orpheum staff has chosen a brand new, state of the art sound system manufactured by Eastern Acoustic Works that will be customized and fine-tuned to the size of our main house. The Orpheum will be the first venue in the United States to have this EAW system.
Technical specifications of the new public address system include:
12x EAW KF810P 3-Way Dual 10″ Line Array Elements
12x EAW SB118P Single 18″ Subwoofers
5x EAW UXA4410 2500W 4 Channel Amplifiers
4x EAW RSX129 12″ Two Way Speakers for Front Fill
1x LAKE LM44U, Audio System Processor
The Orpheum Theater in downtown Flagstaff is independently owned and operated, and is open year-round to host live music, film screenings, and community events. Built in 1917, the Orpheum operated for much of the 20th Century as a movie theater, closing in the late 1990's as more modern theaters opened in town. The Orpheum was remodeled and reopened as a live music venue on New Year's Eve 2002 by a group of local investors. The current Public Address system was also manufactured by Eastern Acoustic Works in the mid-1990's, purchased secondhand and installed at The Orpheum in 2006.
###
Please direct all media inquiries to our Marketing Director, Molly Baker at marketing.orpheum@gmail.com